web information



upyrass@blgspt





disclaimer

Best viewed with Mozilla Firefox & Internet Explorer.
Encoding; Unicode (UTF-8) Nav; top.



recent entries
1. skipped bible class again 2. went for music les...
WARNING. YOU ARE ABOUT TO READ A NC16 CONVERSATION...
im gonna blog the 'keane' way.things i did today:1...
supposed to go to church today. but went to lan in...
since that fking LLL wanna play with me by confisc...
i caught up with camilla and eunice. den i just sq...
Fear in me so deep it gets the best of me, In the ...
april fool's is so funny! managed to trick 3 ppl i...
since the stupid pictures are either too small or ...
I WANNA SCREEEEEEEEEEEAM. butbut, i shall type thi...
wishlist
COOKIE

COOKIE

COOKIE

COOKIE

Rape Derek♥♥

COOKIE

COOKIE

COOKIE

COOKIE




plugboard








jukebox





rewind

Saturday, January 26, 2008
@ 8:59 PM
hello! sorry for the crappy picture. the original skin was too emo. hope you have a good laugh. if not, you dont have a sense of humor >_>

& i hate my blog link too, but im too lazy to change it, so yeah.

results that i expect for o's -
english - at LEAST an A2
chinese - B3? lol.
maths - B3
a maths - B4 (hopefully better)
humans - A2
science - A2 (if my physics gets any better >_>)
art - B3!

well i know i havent been posting lately, so i'll just summarise what happened in jan:
- games on first day of school!
- wynne copied my chi essay WORD FOR WORD (howstupid) got busted by teacher, cried (I WASTED 2 FREAKIN HOURS ON THT COMPO) camilla & eunice wrote the compo for me, super touched!
hmm what else..

cant really think of anything else! okay, will end here for now, probably updating my blog 1 month later. lol :D

♥DEREK KIM(:
about me

Bibs
8 May 92
Holy Innocents; 4 Sin
Madly in love with Bf :p
Saturday, January 26, 2008
@ 8:59 PM
hello! sorry for the crappy picture. the original skin was too emo. hope you have a good laugh. if not, you dont have a sense of humor >_>

& i hate my blog link too, but im too lazy to change it, so yeah.

results that i expect for o's -
english - at LEAST an A2
chinese - B3? lol.
maths - B3
a maths - B4 (hopefully better)
humans - A2
science - A2 (if my physics gets any better >_>)
art - B3!

well i know i havent been posting lately, so i'll just summarise what happened in jan:
- games on first day of school!
- wynne copied my chi essay WORD FOR WORD (howstupid) got busted by teacher, cried (I WASTED 2 FREAKIN HOURS ON THT COMPO) camilla & eunice wrote the compo for me, super touched!
hmm what else..

cant really think of anything else! okay, will end here for now, probably updating my blog 1 month later. lol :D
♥DEREK KIM(:
pictures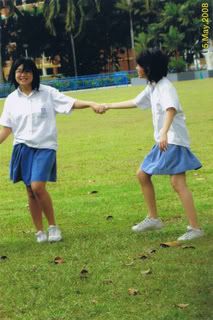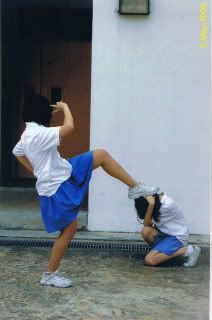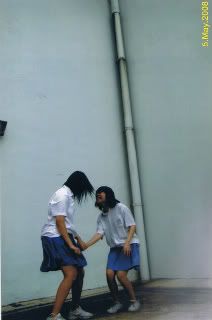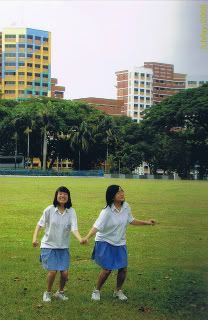 credits

designer: Ms.SockPuppet
reference: detonatedlove
image: scienceishardcore
powered by: blogspot
cursor: lovecandied

affiliates
Those Close ones
Cheryl
Diana
Darren
Derence
Grace
Kristle
Elisa
Minghui
Pearson
Samuel
Woei Jiun
Wan Ting
Zuo Ying