web information



upyrass@blgspt





disclaimer

Best viewed with Mozilla Firefox & Internet Explorer.
Encoding; Unicode (UTF-8) Nav; top.



recent entries
SAT~ wnt for yq's bday paaaarty! okay it was my f...
YAAAAY~ I LOVE STOMPING~~! stop asking me whts sto...
i hvnt been blogging much abt wht i do daily :/ to...
TODAY IM GONNA BLOG ABT RAKION. yeah its gna be bo...
IM FEELING TONs BETTER TODAY WOOOOHOOOO! not much ...
*EDITED The earliest mention in an authentic his...
im gonna put a warning here... but i know its no u...
i woke up at 830 ( to my horror ) but my parents ...
as usual, im gonna type super fast, cos i only hav...
I suffer eternal damnation for something you did. ...
wishlist
COOKIE

COOKIE

COOKIE

COOKIE

Rape Derek♥♥

COOKIE

COOKIE

COOKIE

COOKIE




plugboard








jukebox





rewind

Wednesday, December 13, 2006
@ 8:47 PM
okay.. i'll do a quick recap on what i did ytd..

met up w b3 and her frn, wnt to look fr hamtaro aka ASHLEY to go jamming..
obviously i was bored lah, cos they all playing guitars and everything no keyboards T_T
ilm and mia came, den we left the studio.

wnt to ps agn for dinner, b3's frn left us at the mrt..
anw mia was in a pissy mood D:
shall nt reveal why!

saw meryl, thn she like so happy to see me.
I WAS THRILLED TO SEE HER!!
lol~

anw she said hi to b3 but she didnt see ilm and mia behind.
thn we sat mrt go home..

THEND :D

♥DEREK KIM(:
about me

Bibs
8 May 92
Holy Innocents; 4 Sin
Madly in love with Bf :p
Wednesday, December 13, 2006
@ 8:47 PM
okay.. i'll do a quick recap on what i did ytd..

met up w b3 and her frn, wnt to look fr hamtaro aka ASHLEY to go jamming..
obviously i was bored lah, cos they all playing guitars and everything no keyboards T_T
ilm and mia came, den we left the studio.

wnt to ps agn for dinner, b3's frn left us at the mrt..
anw mia was in a pissy mood D:
shall nt reveal why!

saw meryl, thn she like so happy to see me.
I WAS THRILLED TO SEE HER!!
lol~

anw she said hi to b3 but she didnt see ilm and mia behind.
thn we sat mrt go home..

THEND :D
♥DEREK KIM(:
pictures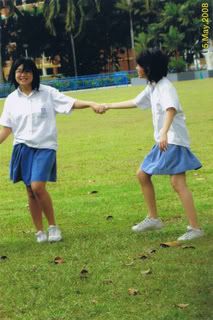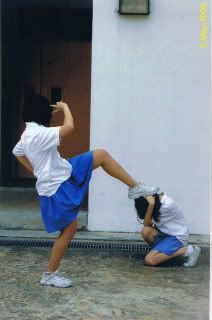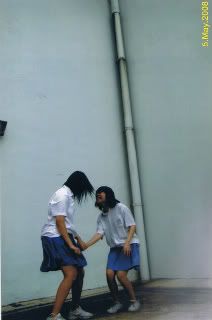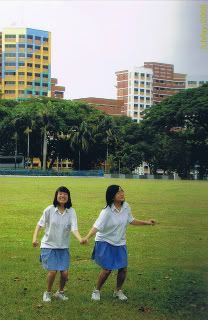 credits

designer: Ms.SockPuppet
reference: detonatedlove
image: scienceishardcore
powered by: blogspot
cursor: lovecandied

affiliates
Those Close ones
Cheryl
Diana
Darren
Derence
Grace
Kristle
Elisa
Minghui
Pearson
Samuel
Woei Jiun
Wan Ting
Zuo Ying