web information



upyrass@blgspt





disclaimer

Best viewed with Mozilla Firefox & Internet Explorer.
Encoding; Unicode (UTF-8) Nav; top.



recent entries
I suffer eternal damnation for something you did. ...
okay, im not saying goodbye to this blog - YET. i...
er, it says tormented :/ selfishy hated; no one in...
dont ask why i did these, i did it according ...
CLICK TO SEE THE PICTURE. ADMIT THAT ITS NICE, ...
i have comed up with an equation. EXCESS MODELL...
im gonna type finish this post in 10 mins. the tim...
bbq day1. OMG WHT WAS TJ DOING TO WJ! AHHHHHH...
askd to do this by elisa dear :D 7 things that sc...
*EDITED. my latest photoshop designs :D...
wishlist
COOKIE

COOKIE

COOKIE

COOKIE

Rape Derek♥♥

COOKIE

COOKIE

COOKIE

COOKIE




plugboard








jukebox





rewind

Sunday, November 19, 2006
@ 11:09 PM
as usual, im gonna type super fast, cos i only have less thn 5 mins and i dont have anything to update, and this post is gonna be short. wow thats a long sentence.

my parents bought me out to eat midnight curry for dinner ytd. i ate 2 and 1/4 plates of rice (yeah thats a lot) and thn we had jap food for dinner and i ate 2 bowls of rice. :D but im still skinny lah. bfr jap, wnt to swimming too.

anywy, i wna blog abt this. while most girls of my age are princesses at home, i can do : (in no order of preference)

sweeping floor(my specialty)
cleaning the dishes
mopping floor(gets extremly tired cos i have the squeeze the mop with hands)
cleaning table
setting table for dinner
wash clothes ( YES, HANDWASH. )
setting the washing machine
wash toilet ( i dont rly like to )
hang clothes out to dry
keep the clothes in
fold clothes
iron clothes

what else?
i know im capable of ALL the housework :D
im such a pro right. im gonna make a gd housewife LOL.
but nooo! i wanna work and let the maid do everything :D

♥DEREK KIM(:
about me

Bibs
8 May 92
Holy Innocents; 4 Sin
Madly in love with Bf :p
Sunday, November 19, 2006
@ 11:09 PM
as usual, im gonna type super fast, cos i only have less thn 5 mins and i dont have anything to update, and this post is gonna be short. wow thats a long sentence.

my parents bought me out to eat midnight curry for dinner ytd. i ate 2 and 1/4 plates of rice (yeah thats a lot) and thn we had jap food for dinner and i ate 2 bowls of rice. :D but im still skinny lah. bfr jap, wnt to swimming too.

anywy, i wna blog abt this. while most girls of my age are princesses at home, i can do : (in no order of preference)

sweeping floor(my specialty)
cleaning the dishes
mopping floor(gets extremly tired cos i have the squeeze the mop with hands)
cleaning table
setting table for dinner
wash clothes ( YES, HANDWASH. )
setting the washing machine
wash toilet ( i dont rly like to )
hang clothes out to dry
keep the clothes in
fold clothes
iron clothes

what else?
i know im capable of ALL the housework :D
im such a pro right. im gonna make a gd housewife LOL.
but nooo! i wanna work and let the maid do everything :D
♥DEREK KIM(:
pictures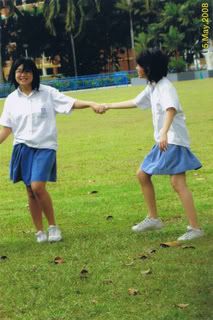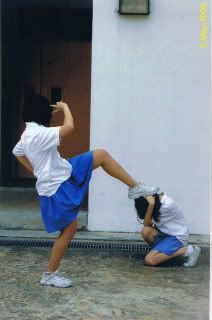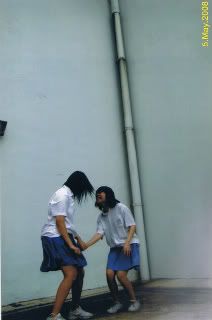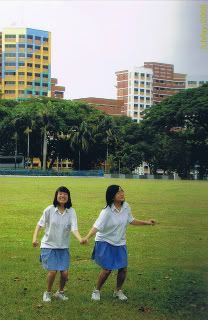 credits

designer: Ms.SockPuppet
reference: detonatedlove
image: scienceishardcore
powered by: blogspot
cursor: lovecandied

affiliates
Those Close ones
Cheryl
Diana
Darren
Derence
Grace
Kristle
Elisa
Minghui
Pearson
Samuel
Woei Jiun
Wan Ting
Zuo Ying