web information



upyrass@blgspt





disclaimer

Best viewed with Mozilla Firefox & Internet Explorer.
Encoding; Unicode (UTF-8) Nav; top.



recent entries
er, it says tormented :/ selfishy hated; no one in...
dont ask why i did these, i did it according ...
CLICK TO SEE THE PICTURE. ADMIT THAT ITS NICE, ...
i have comed up with an equation. EXCESS MODELL...
im gonna type finish this post in 10 mins. the tim...
bbq day1. OMG WHT WAS TJ DOING TO WJ! AHHHHHH...
askd to do this by elisa dear :D 7 things that sc...
*EDITED. my latest photoshop designs :D...
i hate how you dont notice things arnd you. i hate...
DAY 1 we met up at hougang mall's mac. i was the ...
wishlist
COOKIE

COOKIE

COOKIE

COOKIE

Rape Derek♥♥

COOKIE

COOKIE

COOKIE

COOKIE




plugboard








jukebox





rewind

Friday, November 17, 2006
@ 8:52 PM
okay, im not saying goodbye to this blog - YET.

i just wna update some stuffs tht happend ytd which i forgot to blog.
this conversation btwn me and jiahui. *it goes smth like this*

jiahui: why u so sad?
me: not yr business (yeah i know i was kinda mean)
jiahui: walao dont want to tell me.. 6 yrs frn alrdy leh..
me: (starting to feel really guilty) ok la.. (den i told him wht happend)
jiahui: oic.. den does he know how you feel abt this? maybe he misunderstood howyou felt..
me: no.. hais.
jiahui: nxt time you have pain you can share some with your frns.. im a good listening ear.. hahah
me: ( OMFG I WAS DAMN TOUCHED WHN HE SAID THIS ) hahah ok thx!


-

sch today. siiiiiiian. i hate animation ( mh's doing all the animation though :p i did the modelling.. he did the house. which looks like the USA president's hse. lol. )

anywy i was SOOOOOOOOOOOOOOOOOO glad louise didnt come!

^-^

♥DEREK KIM(:
about me

Bibs
8 May 92
Holy Innocents; 4 Sin
Madly in love with Bf :p
Friday, November 17, 2006
@ 8:52 PM
okay, im not saying goodbye to this blog - YET.

i just wna update some stuffs tht happend ytd which i forgot to blog.
this conversation btwn me and jiahui. *it goes smth like this*

jiahui: why u so sad?
me: not yr business (yeah i know i was kinda mean)
jiahui: walao dont want to tell me.. 6 yrs frn alrdy leh..
me: (starting to feel really guilty) ok la.. (den i told him wht happend)
jiahui: oic.. den does he know how you feel abt this? maybe he misunderstood howyou felt..
me: no.. hais.
jiahui: nxt time you have pain you can share some with your frns.. im a good listening ear.. hahah
me: ( OMFG I WAS DAMN TOUCHED WHN HE SAID THIS ) hahah ok thx!


-

sch today. siiiiiiian. i hate animation ( mh's doing all the animation though :p i did the modelling.. he did the house. which looks like the USA president's hse. lol. )

anywy i was SOOOOOOOOOOOOOOOOOO glad louise didnt come!

^-^
♥DEREK KIM(:
pictures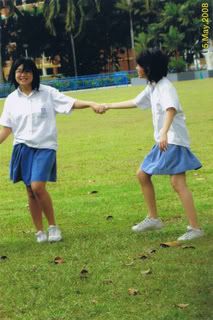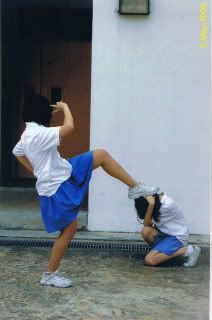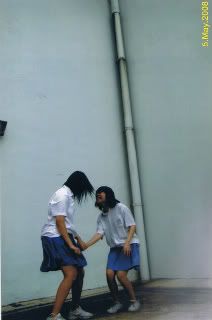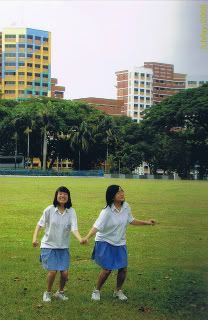 credits

designer: Ms.SockPuppet
reference: detonatedlove
image: scienceishardcore
powered by: blogspot
cursor: lovecandied

affiliates
Those Close ones
Cheryl
Diana
Darren
Derence
Grace
Kristle
Elisa
Minghui
Pearson
Samuel
Woei Jiun
Wan Ting
Zuo Ying