web information



upyrass@blgspt





disclaimer

Best viewed with Mozilla Firefox & Internet Explorer.
Encoding; Unicode (UTF-8) Nav; top.



recent entries
Whn I was on my way to school on Mon, I saw 2 cats...
GUESS WHAT!!!!I managed to join Blizz without tria...
I do cherish you For the rest of my life You don't...
I'm bleeding so much right now I just feel like dy...
Guess what happened today!!!! While I was waiting...
I expected the expected. What more can I say? I a...
IM SUPER HAPPY TODAY. HEHEHEHEHEHEHE. Supposed to...
Sunday Went for lesson? Actually wanted to go to c...
I though, " It should be fine." But not till this ...
OMFG. Ive been thrashing around in Youtube, search...
wishlist
COOKIE

COOKIE

COOKIE

COOKIE

Rape Derek♥♥

COOKIE

COOKIE

COOKIE

COOKIE




plugboard








jukebox





rewind

Thursday, June 19, 2008
@ 2:50 PM
Wierd encounters:


(In Rak)
SolitaryWar: Hey mac wanna have sex?
Me: o.0 I'm a guy.
SolitaryWar: Yeah right, I know tha you're a girl
Me: How you know?
Jook: Eh, you think she is what? Slut ar?!
SolitaryWar: COS IM PUB HAHAHAHA
Me: -_________- NOOB!!!!
Jook: ......

Btw Jook's my clanmate. Lol. :D

***************************************

ABC: He asked for a blowjob.
Me: How was it?
ABC: Disgusting.
Me: How did it taste like?
ABC: I tasted his lubricant. Salty. Disgusting.
Me: *laughs* ewwwww!!!


Talked about other stuffs (about guys) after that.
Shall not reveal who it is. :/

♥DEREK KIM(:
about me

Bibs
8 May 92
Holy Innocents; 4 Sin
Madly in love with Bf :p
Thursday, June 19, 2008
@ 2:50 PM
Wierd encounters:


(In Rak)
SolitaryWar: Hey mac wanna have sex?
Me: o.0 I'm a guy.
SolitaryWar: Yeah right, I know tha you're a girl
Me: How you know?
Jook: Eh, you think she is what? Slut ar?!
SolitaryWar: COS IM PUB HAHAHAHA
Me: -_________- NOOB!!!!
Jook: ......

Btw Jook's my clanmate. Lol. :D

***************************************

ABC: He asked for a blowjob.
Me: How was it?
ABC: Disgusting.
Me: How did it taste like?
ABC: I tasted his lubricant. Salty. Disgusting.
Me: *laughs* ewwwww!!!


Talked about other stuffs (about guys) after that.
Shall not reveal who it is. :/
♥DEREK KIM(:
pictures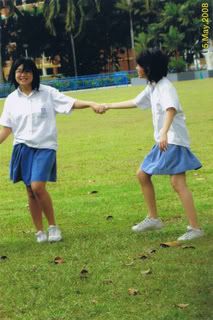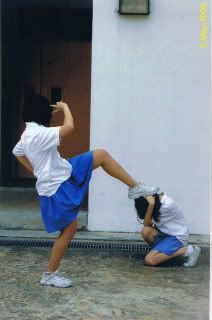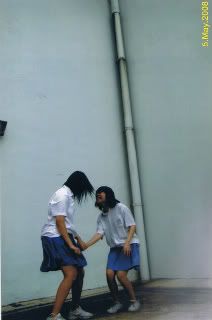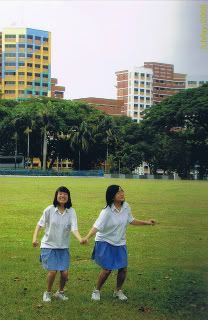 credits

designer: Ms.SockPuppet
reference: detonatedlove
image: scienceishardcore
powered by: blogspot
cursor: lovecandied

affiliates
Those Close ones
Cheryl
Diana
Darren
Derence
Grace
Kristle
Elisa
Minghui
Pearson
Samuel
Woei Jiun
Wan Ting
Zuo Ying