web information



upyrass@blgspt





disclaimer

Best viewed with Mozilla Firefox & Internet Explorer.
Encoding; Unicode (UTF-8) Nav; top.



recent entries
Tomorrow: 1. Is: monday. sigh. 2. Got any plans: s...
met him aft eating with tj, mer and julian. i was...
a car went BEEBEE but anna still crossed the road....
i just realised. sometimes i still cant let go of ...
bowling! got prizes for top female bowler and seco...
raked with sammy.sigh.
im feeling 99 times better than yesterday... now ...
then i wondered what went wrong. i havent been mys...
today's first lesson - chinese.it wasnt that borin...
THEY RELEASED US LATE FOR BIBLE CLASS TODAY!!!NOT ...
wishlist
COOKIE

COOKIE

COOKIE

COOKIE

Rape Derek♥♥

COOKIE

COOKIE

COOKIE

COOKIE




plugboard








jukebox





rewind

Monday, March 26, 2007
@ 6:57 PM
met him at int..was almost late fr sch! i didnt know the bus ride was so freaking long lah! den rain until very heavy.. den we stopped at the road cos no umbrella.. den his frn saw us and lent us the umbrella.. den he ran to sch O_O omfg.. like so nice can!

styd back to chiong my hmwrk. geog and maths. lol. stay until 1+hr. dear helped me to do some while his frns just played arnd. so funny lah. glynis and eunice left first. handed in my homework den 4 guys walked me to the interchange. lol.

i felt like some kind of big boss-.- and i dont like the feeling! den desmond begged me to go to the movie.. he wanted to kneel but he squatted instead. wtf! lol. they waited 1+ hrs for me. but i said no! im so mean lah! but it was alrdy 3-4 +... he look soooooooooo alike with his brother can. (with exception of that mole. lol)

left when 147 came (:

♥DEREK KIM(:
about me

Bibs
8 May 92
Holy Innocents; 4 Sin
Madly in love with Bf :p
Monday, March 26, 2007
@ 6:57 PM
met him at int..was almost late fr sch! i didnt know the bus ride was so freaking long lah! den rain until very heavy.. den we stopped at the road cos no umbrella.. den his frn saw us and lent us the umbrella.. den he ran to sch O_O omfg.. like so nice can!

styd back to chiong my hmwrk. geog and maths. lol. stay until 1+hr. dear helped me to do some while his frns just played arnd. so funny lah. glynis and eunice left first. handed in my homework den 4 guys walked me to the interchange. lol.

i felt like some kind of big boss-.- and i dont like the feeling! den desmond begged me to go to the movie.. he wanted to kneel but he squatted instead. wtf! lol. they waited 1+ hrs for me. but i said no! im so mean lah! but it was alrdy 3-4 +... he look soooooooooo alike with his brother can. (with exception of that mole. lol)

left when 147 came (:
♥DEREK KIM(:
pictures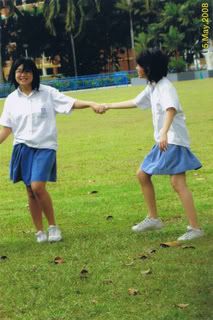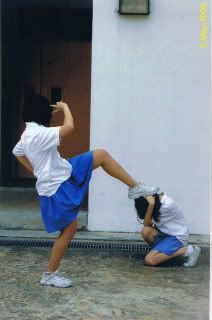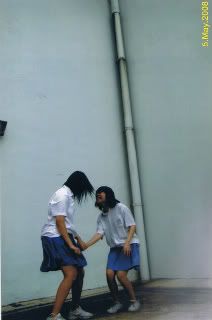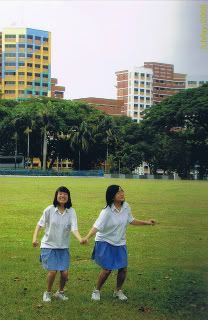 credits

designer: Ms.SockPuppet
reference: detonatedlove
image: scienceishardcore
powered by: blogspot
cursor: lovecandied

affiliates
Those Close ones
Cheryl
Diana
Darren
Derence
Grace
Kristle
Elisa
Minghui
Pearson
Samuel
Woei Jiun
Wan Ting
Zuo Ying